I'm going to get my hair done in a few weeks and I think it's time for a change. Right now it's light brown, has some blonde highlights that have grown out, and is long with grown out layers and swide swept bangs that look like crap lol. Here is a pic: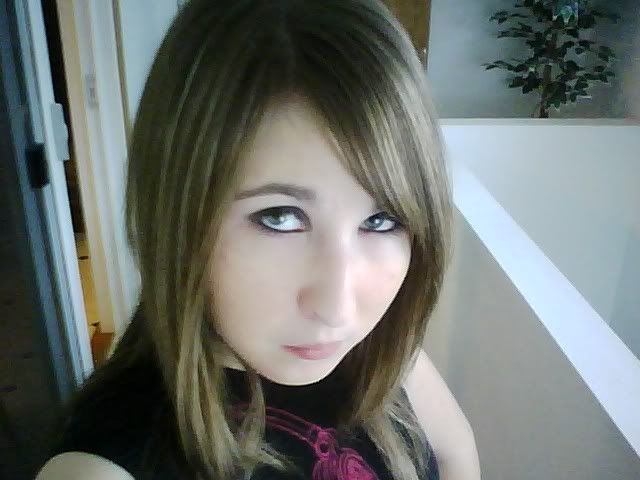 I wear glasses though. So this is like the only recent pic I have with my glasses:


So I know for one thing that I want like fuller bangs, where they cover more of my face, without looking like I just parted my hair further to the side. Cuz I've tried that, looks like crap lol. But I don't know how to explain that to a hairstylist. I like the look of emo and scene styles, like this one:
http://justabouthair.com/scene-hairstyles/
(Top pic, brown hair)
I don't want anything too crazy because I will have to take senior pictures this summer. Maybe after that I'll get some cool coloring in it or something, but for now, maybe just highlights? More importantly though, I'd like some suggestions on styles. So what do you guys think would look good? Something that would compliment my face shape would be good. Speaking of which, what is my face shape? Lol I can't tell. Pictures would really be appreciated. Thanks so much!